hi guys it's Nikki.. I finished two of my BIG projects that I started forever ago. Two baby blankets.

Monika's blanket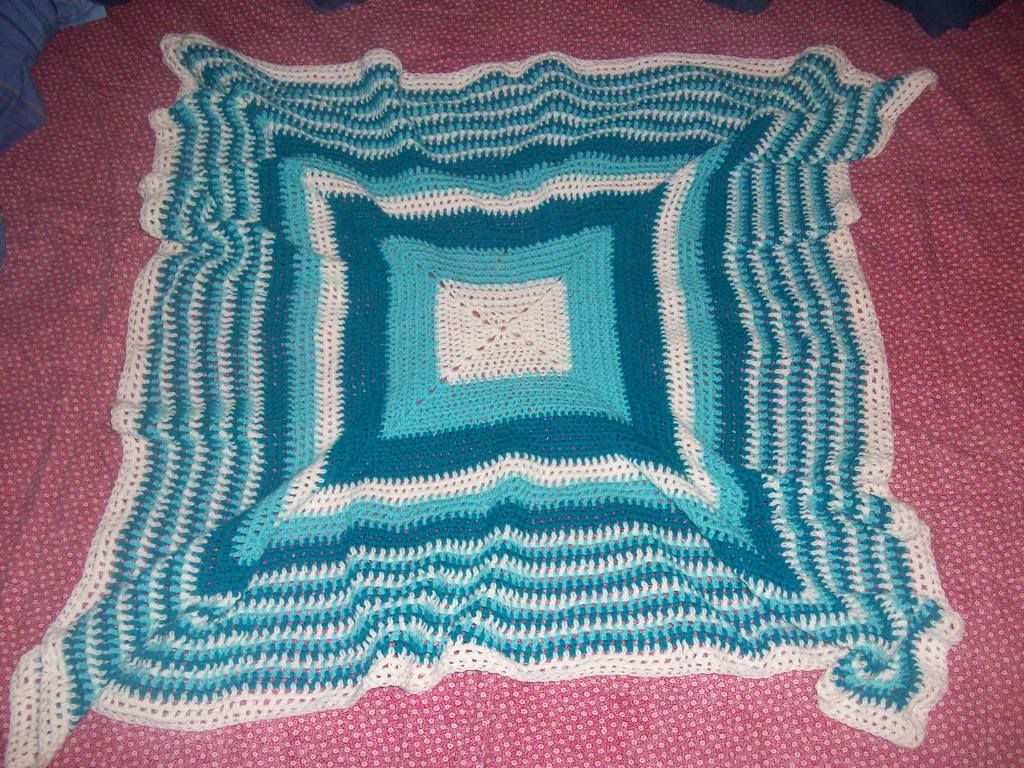 Monika getting her blanket (Kate her mom aka Tyrone (my bf and the man in the pic)'s best friend is in the pic)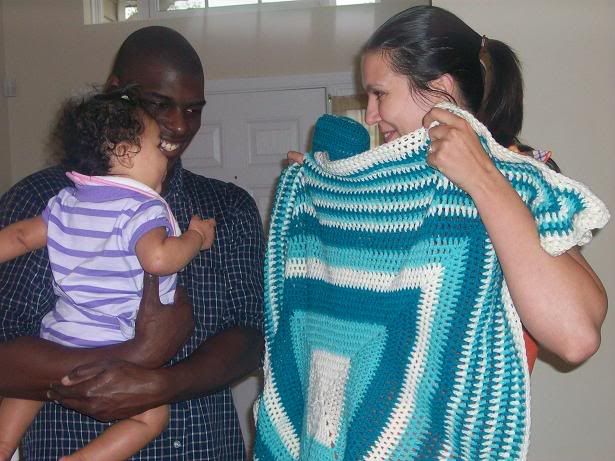 Notice the pillow? It was last minute idea because I wasn't 100% happy with the blanket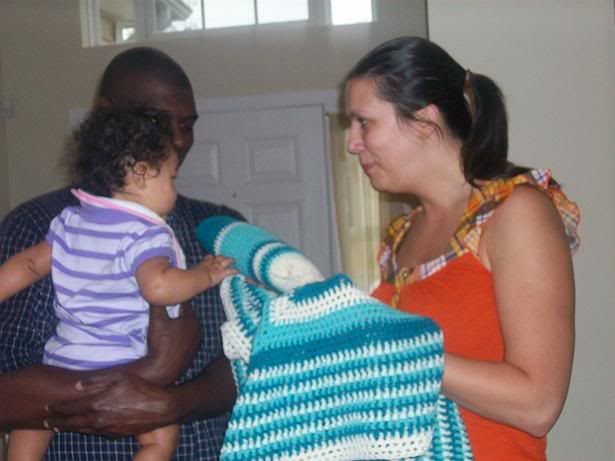 And here's Sydney's blanket.. man did it take me forever!!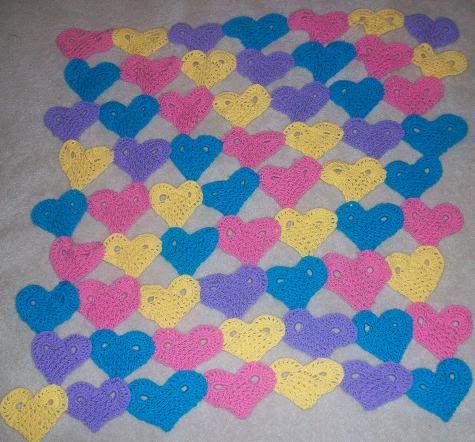 It wasn't laid out flat so some of the hearts look crooked but they aren't. If you go to youtube and look up how to make a 'large heart' you'll find the video I watched to teach me how to make all the hearts.. then I sewed them together. You can sort of see in the next picture because her mom (tee - tyrone's sister- took it out of the bag backwards).






so what do you guys think?