| | |
| --- | --- |
| 20 day mommy challenge | 06/07/2011 |

I already started doing this on Facebook, so I'll start with the first 2 days here.

Day Twenty - A picture of you and your little one with 10 motherly facts.
Day one: A photo of your child and 20 facts.
1. He is turning 4 on the 17th.
2. His favorite shows are Dora, Diego, and Thomas.
3. He weighs 39 lbs.
4. He thinks all animals are cute.
5. He loves to sing, dance and rock it out with his guitar.
6. Although his fathers eyes are blue, and my eyes are green blue, his eyes are brown.
7. He likes to play with any bug he finds - such a boy.
8. He is very intelligent.
9. He can count to 10 in spanish.
10. He was born 2 days late, on Fathers Day.
11. He loves his nana.
12. He is SPOILED rotten. LoL.
13. He likes to go swimming.
14. He enjoys playing games on the computer.
15. He likes cars.
16. He is an only child.
17. He is a big mommy's boy.
18. He likes going to the park.
19. He is mommy's pride and joy.
20. He gives the best hugs in the world.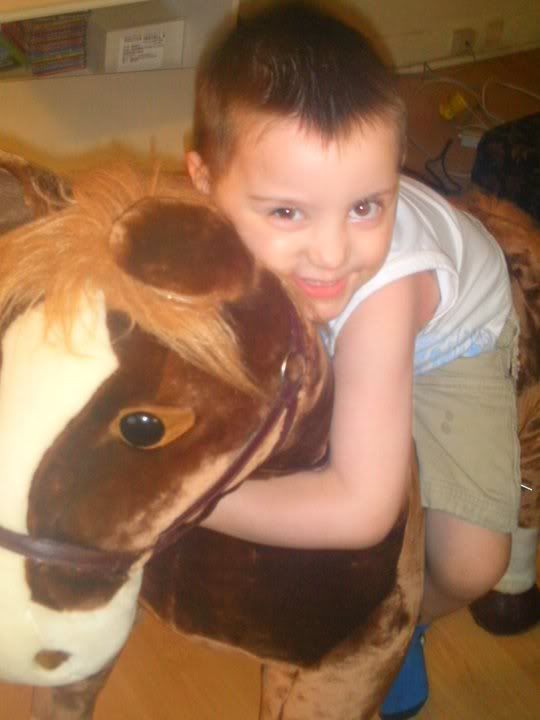 Day 2: A newborn photo