Okay, here are my pictures!
This one is when I was, I'm going to say around 2 years old. I honestly can't remember. I'm in the front in the purple-ish dress. That's my cousin Ashley behind me.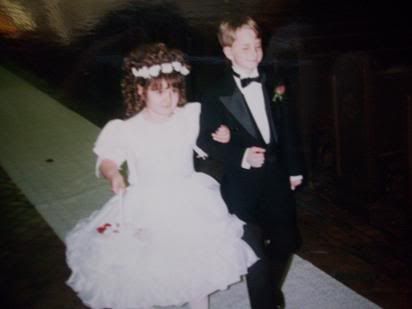 This one is from when I was the flower girl with Christopher - the ring bearer - in Jennifer's wedding. (My mom's friend) Not sure how old I was exactly.
This one is my mom and me when I was about 14 years old.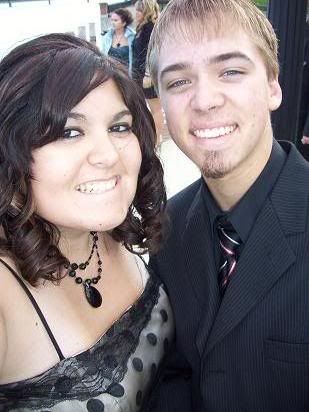 And this last one is my friend Adam and me on our senior homecoming Oct. 10th, 2009. I was/am 16.