Here is something I made that might help.
Start in your "manage my diary" area which it found by clicking the link on the right side of the screen.
Then click on the left side of the screen where it says "download my diary"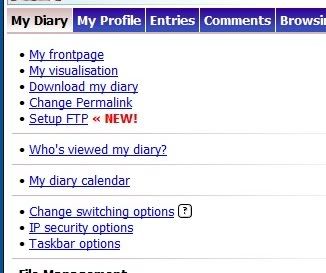 Then click the "download" button in the upper middle... and make sure you have the option boxes selected that you want to download.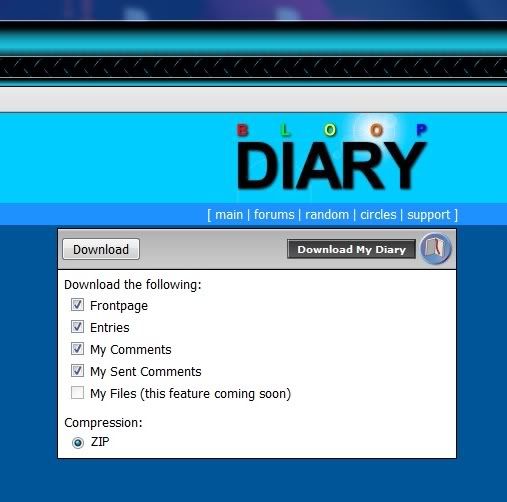 Then you will see this... click teh link that says "Download compressed zip file"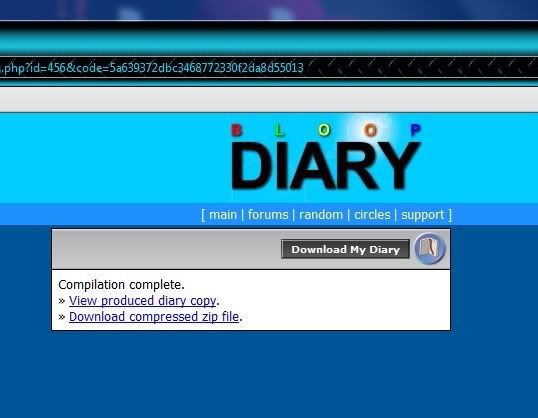 Depending on what browser you use, and the settings on it, it will ask you where you want to download it to on your computer. Here is a pic of mine using Firefox.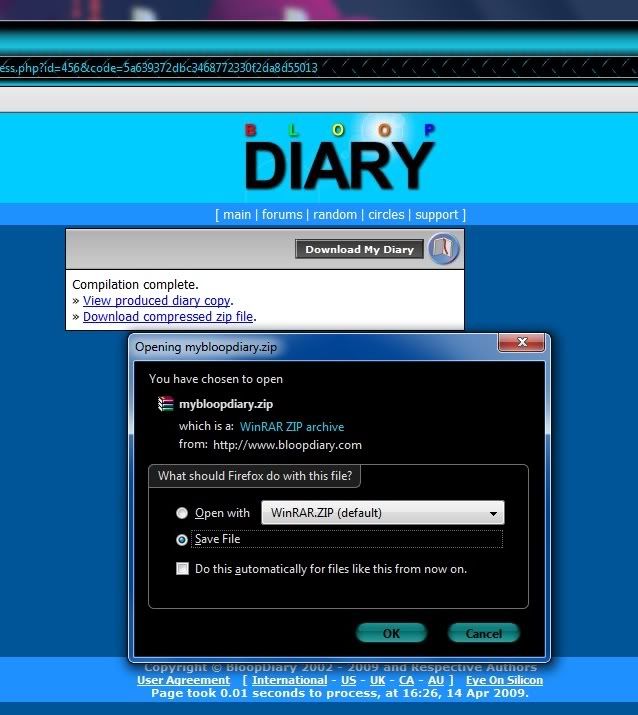 Then you just need to find the file on your computer... and unzip it bu using a program like winzip or winrar. There are a TON of programs out there that will unzip a file... and even some versions of WIndows will do it too with no need for a third-party program.
Enjoy and good luck!