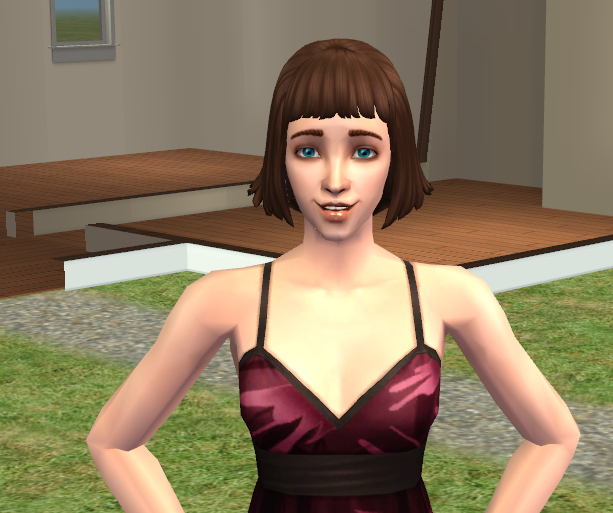 I got most of my downloads here. Her name is Kaylah. Her surname is beyond me at this time.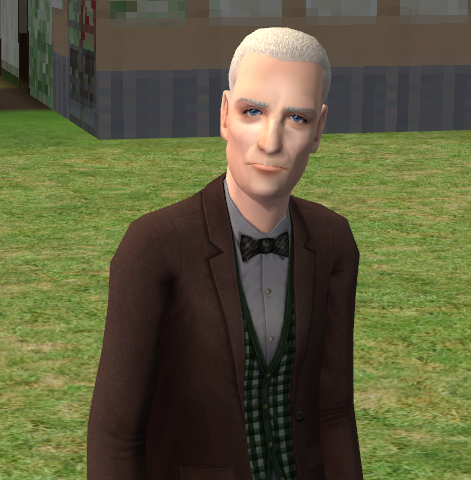 Makoto St. Jean (or John) is one of the welcome wagon-ers. I like the way he holds himself. So, I boolpropped him with Kaylah. Boolpropping is a loose term for cheating and getting her pregnant by the TOLAD... among other stuff...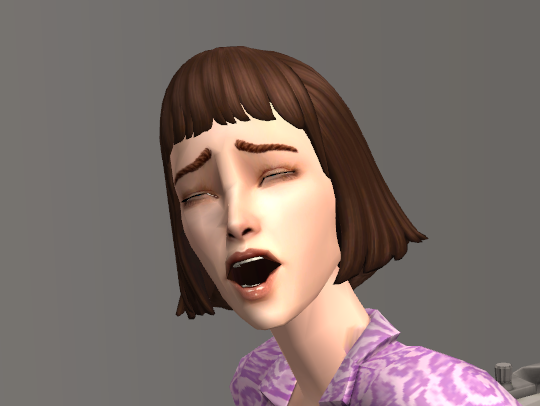 She looks like Suzanne Vega here for some reason...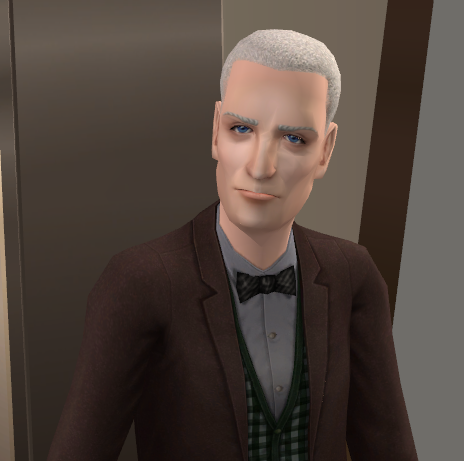 Makoto being his dapper self.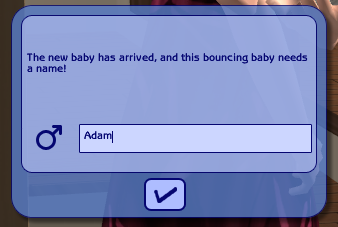 Her firstborn turned out to be a boy named Adam.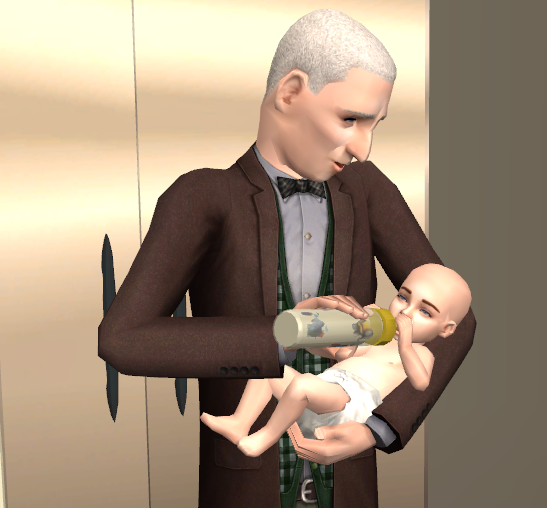 Makoto did this autonomously. Good pappy.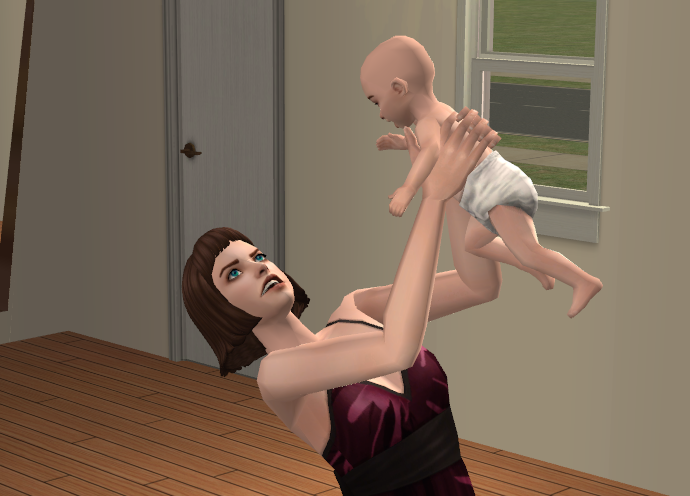 Kaylah got baby sick on her after 'playing' with Adam.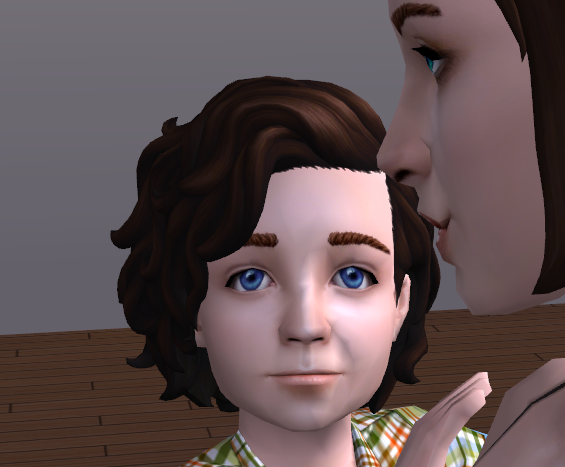 Handsome bugger eh??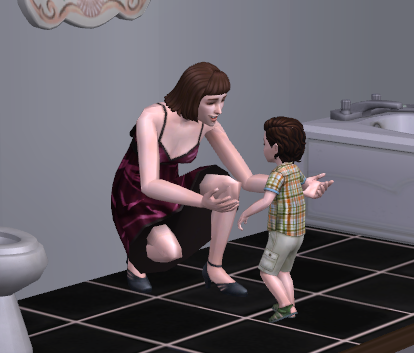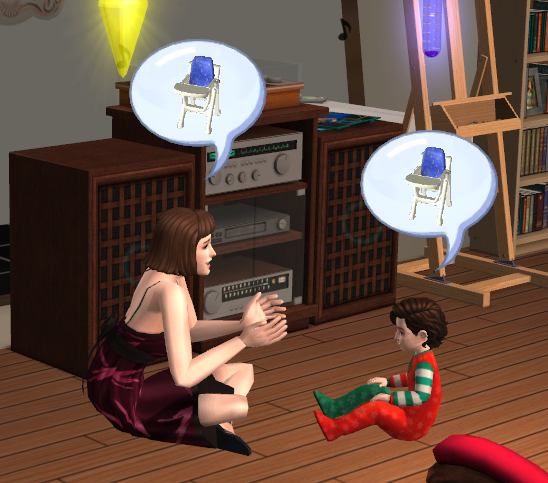 Teaching the basics of toddlerhood to Adam.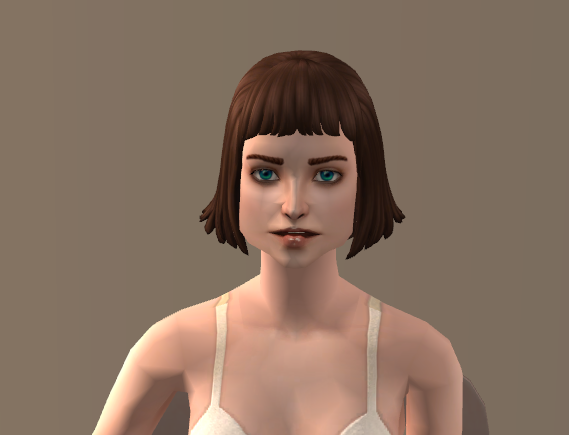 I love when sims do this -- I know it's just them chewing but it is really funny despite that.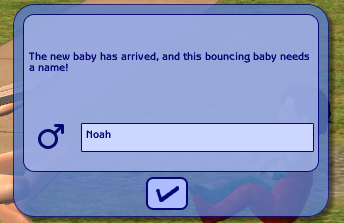 She adopted a baby (again a boy!) and named him Noah...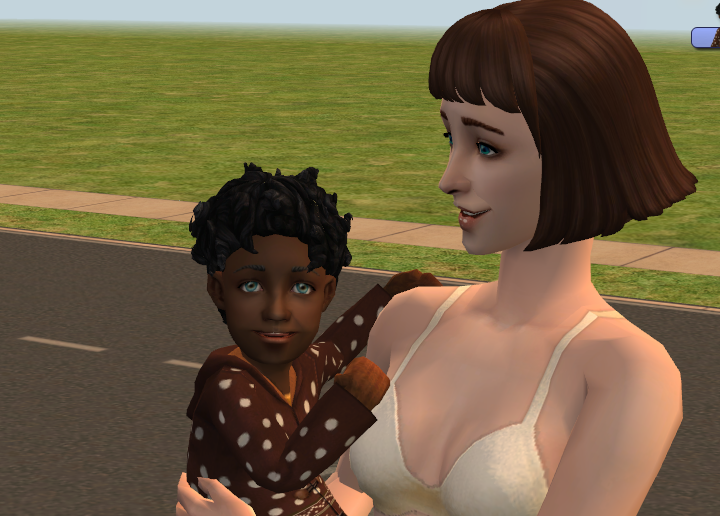 Noah is a stunner. I'm not sure who should be heir... what do you think??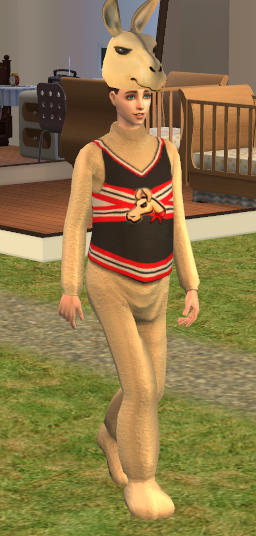 After two days of (lucrative) army detail, she found her ideal career in the athletic track.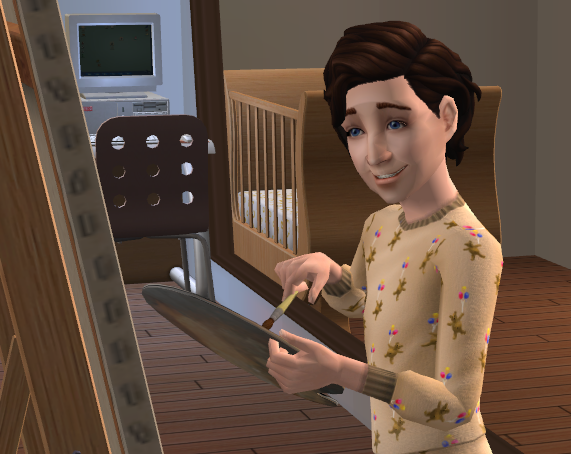 Adam grew up and is very cute.


The two brothers chill in their bedroom. I took the second crib out and into Kaylah's room, as I am ... or was hoping for a girl... but like I said, forgot to save before shutdown, so idk....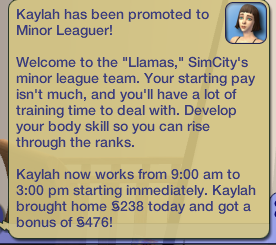 W00t!!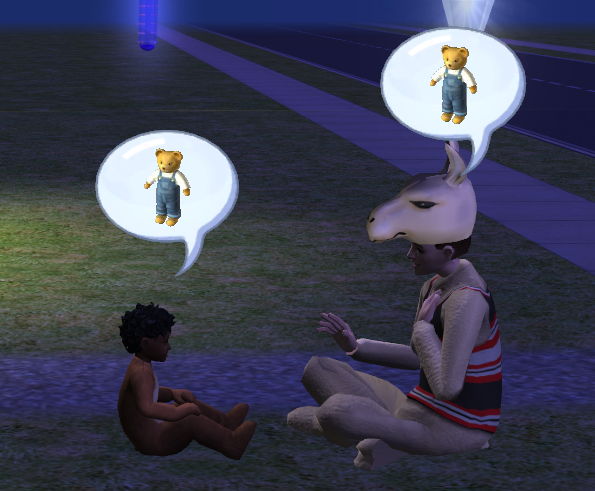 This last image is of Kaylah and her son getting Noah to speak.

If I saved, Kaylah is alien pregnant. And, hopefully, it will be a girl?
Sammy