I finished two more scarfs and a snowflake. I was wanting to put a snowflake in each card I sent out but I think I'm just going to send them to a few bloopers and make one for my mom and grama. However this is my FIRST one and it's for me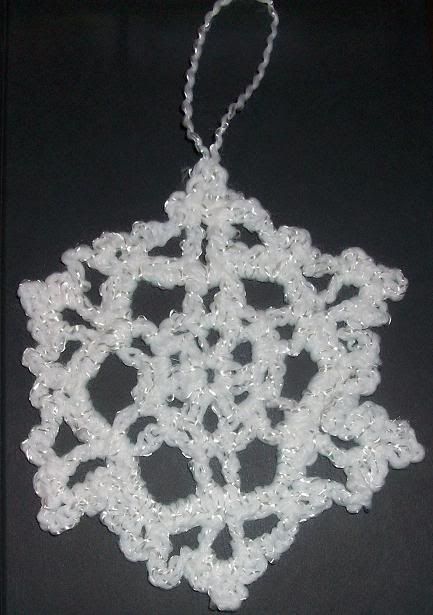 This scarf is for my boyfriend's co-worker, Ada. She mentioned she needed a pink scarf to go with her pink outfit. It's done in afghan tunisian stitch. This was the first time I used this type of stitch and I LOVE IT! I made this scarf in less then 24 hours + I think it's cool how there is a different design on the front then there is on the back.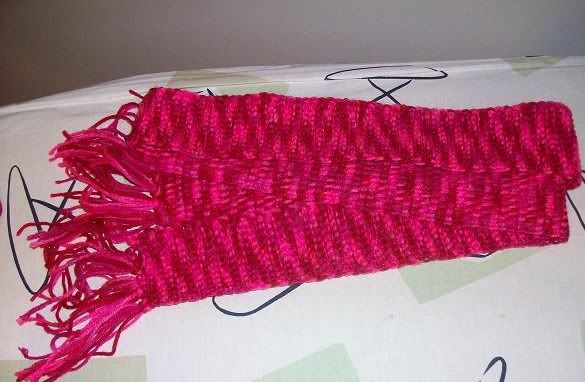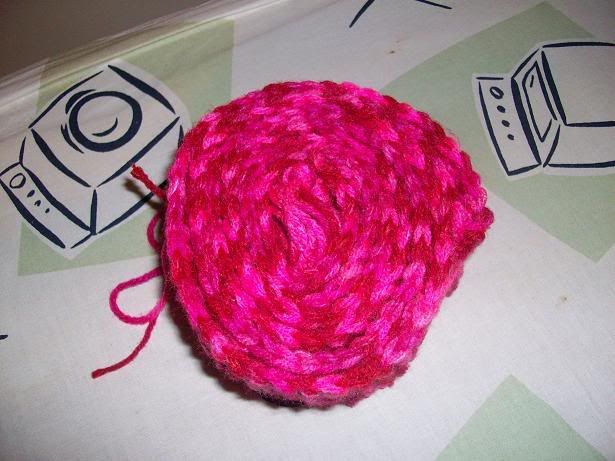 This is the second scarf I crocheted for my mother. I was going to make her a really wide scarf with the afghan stitch but I decided to kind of make something up as I went along. Theres three rows of double crochet then the border is 6 double crochet stitchs in one hole... it's complicated to explain but I love the way it turned out. What do you think?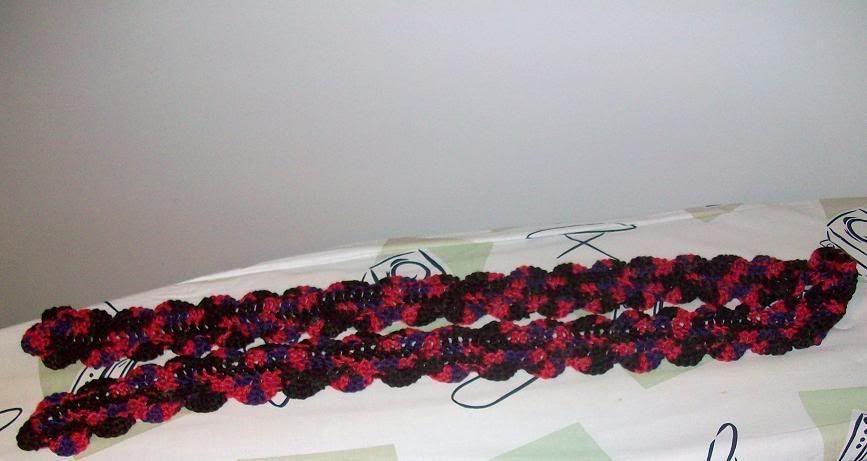 *Nicole*